New Poem – when in love…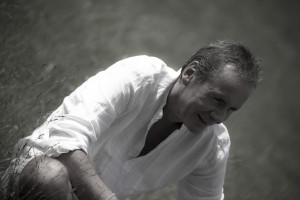 When in love or inspired,
An eternal kiss from the divine
Awaits us all.
And, just as the frostiest of old maids
Secretly longs to tremble
With excitement in her bed,
One more time.
Or the pained young lover
Pitifully nurses a wound
That renders their heart homeless,
Mourning the loss of romance
Seemingly gone forever.
The truth is
Nothing that truly matters
Can ever evaporate,
Be excised,
Burnt out of your soul.
However ready we may or may not be,
And at any stage in our life,
There will always be the chance
To reclaim our essence,
The shape we call our own.
For, once spun,
The silken thread of all our aspirations
Remains intact,
It can never broken.
And, with courage, even a trail of tears
Will always lead us back 
To where our fractured heart longs to be.
So that, just as the wise old Shoguns
Chose to,
With their most precious of porcelain vessels,
We too can repair our cracks with gold
And glow again,
Crazed by life,
More beautiful than ever before.