New poem – in the shadows…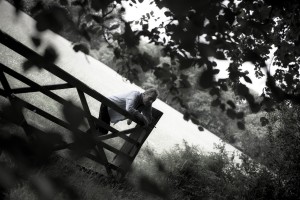 In the shadows of my life
I spy something still askew.
On a grey sombre winter's afternoon,
The sound of stillness
Penetrates space
To highlight what's missing.
In a corner though,
Soft pastel energy
Breathes and glows still,
Its perfection somehow more obvious
In the muted light.
As if the gentlest of reminders
To dare to love more.
To recapture bliss and rapture,
That sense of clashing golden symbols,
Of sparking chimes in the ether.
Too often we choose instead
To become lulled,
To forget life shrinks or expands
In relation to courage showed,
Becalmed by the risk of pain or loss
And outcomes that can never be certain.
And, until something stirs,
Who or what gives you that tug,
I wonder?
A summons that beckons you upwards again,
Like an ocean diver ascendant,
Bursting to the surface,
Back into the clear blue skies
And bright yellow light,
The frothing oxygen of hope and exhilaration.
This is the gilded spiral
Of longings within.
Our very own cathedral
That points persistently to heaven.
How precious then the gloom
Beneath these vaulted spires,
And, within such confines,
The needs and wounds
That first find time there
To open us up,
Then lift us homeward again.