New Poem – anchored…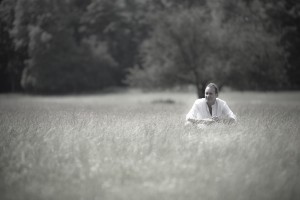 Anchored as you are to a destiny,
Which is not nearly so temporary
As all you experience,
It is what it is, this impulse still to act.
Knowing for sure that
Some things are more precious
Because they don't last forever.
Sometimes, caught in the thrall,
There's no option
But to just stand and gape in amazement
At what you can discover,
And all that has still somehow
Found its way back to you.
For here you are,
At a fixed point
On a grid of possibilities
That is the architecture
Of happiness itself.
Knowing that, at any one time,
It is only for you and you alone,
To decide to stay or move on,
To pause, or to reach out
And clasp something new
Close to your heart,
Wedded as we are, quite rightly,
To an ambition to luxuriate fully
In life's rich promise.
And the truth is you are indeed
As wonderfully and perilously free
As this suggests.
All this and more you may taste
And explore,
With the best of intentions
And, as if none of it will leave
Even a fleck upon you!
Knowing all the while,
Of course,
This is not really
How the story runs.
Give not honestly of yourself,
And you will corrode the core
Of much that matters.
Shine true instead
And you may well linger
In the light of love,
Maybe even longer
Than you feel you have a right to.
And of course
There's so much in between.
Muddled by prescribed faith,
Morality
And the ever shifting tolerances
Of others that will hasten to judge
Or condemn you.
No reliable arbiter of choices
Before you then,
Save your own inner voice,
Should you take care to listen.
But surely
As just one seeker
Of souls harmony,
Netted but never quite landed
In this world,
To catch even one glistening moment
Of sweet release,
As full, as fine, as pure
As ever could be hoped for,
Would be bounty sufficient to last a lifetime?
Now there's the rub…