New Poem – as the wisest…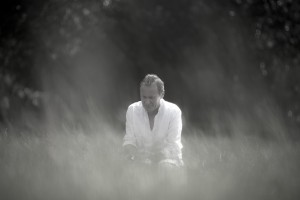 As the wisest of scholars
Have always known,
It remains stubbornly unfathomable
Just how far inspiration can take you.
So best not to risk extinguishing
Possibilities of insight,
That sometimes
Only the opportunity of reflection
And simple stasis can bring.
For it's never quite what's garnered
Or understood
But rather, what you feel inside,
That conditions your chances.
All the rest is no more than fool's gold
That will choke you at your greediest.
However foolish one could ever be,
Fresh opportunities will always remain.
So what is time to even tempt you
To act in any way premature,
When late really doesn't exist,
It is nowhere at all…
And even when you feel
You haven't moved any closer
To where your heart truly hungers to be,
That's precisely the time
When it's hardest of all to see
That its desire
That often gets in the way the most.
For there are always easier,
More immediately rewarding paths
To chose, ahead of others
That genuinely hold the key.
And it's difficult to do anything other
Than stay with the familiar,
Given all you've acquired
And assembled
Progressively around you.
Inevitable too that the body,
With all its innate
And transitory desires,
Will always fail
Whilst the soul never will.
Waiting patiently, as it does,
Till the frail chamber of your being
Is free at last of clutter
And the cravings of an instinct,
That so rabidly collects totems
Alluding to permanence
Falsely claimed, never quite captured.
But this is life as it truly is, my friend…
And even if you were ever
To achieve a state of being
Far beyond the dreams of avarice,
Of any mortal imagination,
It all comes to nought in the end.
So how foolishly we believe
Our lives to be empty – but not so,
Till clotted with greed and lusts
That satisfy but for a moment,
Before we inevitably ache for more.
Of course,
This is a madness of sorts.
Knowing that,
Whatever we lay claim to,
Death will always burst through in the end.
And thereby become
Every bit the monster we make it.
For what worse a curse
To wish on your enemies
Than the cravings and desires
Of self importance realised.
And, for even the enlightened ones
Amongst us, what use
The most beautiful of instruments?
If you lack the skill to play
(And like an angel too!)
But only if with the humility
Required to even begin…
From pauper to thief,
From peasant to monarch,
Such a chance is granted to us all,
Be we humble enough to see it.
So proceed generously,
Measure out a little of this
And a little of that, along the way.
And find out slowly
What it takes to make you soul sing.
If you can,
Be brave enough to never yearn
For that you cannot hold close
In your heart forever.
Tread lightly, cherish compassion
And live in the moment without fear.