New Poem – as the years…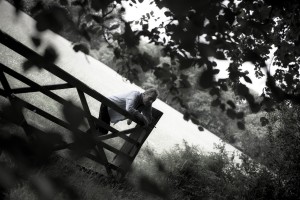 As the years slip by…
For every blissful balmy day,
That once, as a child,
Seemed so endless…
Now there's a pace
And a harshness
In the weather
That it sometimes feels like
Was never there before.
And to think that
Every crease
In this kind landscape of ours
Was once a vibrant river of sorts,
Even if it was only the briefest,
Most ancient of glacial rushes
That caused the first scar.
And so it is also
On the terrain of the soul,
Where sprites can dance
So freely,
The dice are rolled
And energy bends time,
Making daylight of passion.
Though given
All this froth and ferment,
Perhaps discernment of risk,
Is a curse,
Or maybe it's a blessing?
For much as it maybe
An uncomfortable truth,
That most of us
Would far rather renounce,
Together we all live every moment
On the very brink;
The razor's edge
Of ecstasy or disaster.
But rarely meet either, of course…
That goes with the ticket though,
Doesn't it?
The price of admission to so much:
The chance of such warmth on our skin,
As well as the sweet, sweet air
We suck into our lungs to cry.
Room to stretch, to grow, to dream…