New Poem – along the way…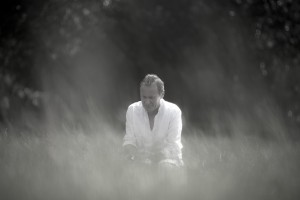 Along the way,
On this excursion of ours,
There is a need for measure,
An epicurean ability
Without which
The whole cavalcade
Is rendered no more than
A senseless orgy of beasts.
A greedy manic rush,
From room to room,
In the castle of your dreams.
So, each and every time
You are so visited,
Slowed and diverted
By selfless light and radiance,
Be sure to pause
And treat this happenstance
As the passing charm that it is.
Like the most precious
Of all hostages to keep safe,
To clasp close to your heart,
As you would a lover's jewel.
To burnish
For just as long you can,
Before fate's temporal denouement
Creeps in
And such joy is no more….
For such moments
Often melt away all too soon,
As if stolen from your soul,
Slipping through your fingers
Just as easily and prettily
As they were once found,
So fortuitously,
Like sparkling garnets in a stream
On the moated riverbed of life.
And, as any seeker,
However courageous,
Knows only too well,
An element of mishap
Is sometimes inevitable.
For the very capriciousness
Of the process is itself a mirror,
A key definer of the quality
Of the chances you are given.
And despite
Any such flux in fortune,
A material depth,
Not present before,
Gradually accrues,
As your burgeoning life,
With all its strands,
Its threads pulling together,
Slowly becomes
A marvellously rich book,
Steadily gathering folios and meaning.
So try your best
Neither to fret,
Nor be too ambitious
To ever notice such slips,
Because unexpected magic
Can often happen too,
Between such pages,
When, even briefly,
Disparate energies come together
That have never been aligned before.
And so bound,
Is the world illuminated,
Changed forever in an instant….