Angel Voices – advance review 2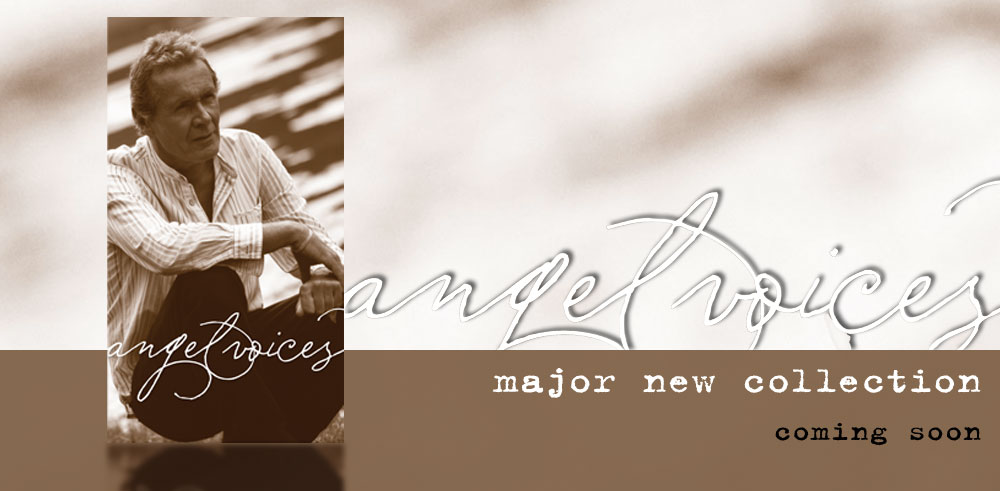 'Angel Voices: the poetry of Scott Hastie'
 An Academic Review by Niveditha Yohana
With several illuminating collections already to his name, Scott Hastie now offers us Angel Voices, an extraordinarily refreshing masterpiece that is his defining creative achievement to date. This new body of work succeeds in being deeply spiritual without being at all didactic and seeks to realize the ultimate goal of all mystical, philosophic paths through the everyday experience of love, common expectation, disappointment, hope and resilience. Most of all, it reminds us of the ultimate gift to mankind – the impetus to love, in spite of all and any rational reason not to do so.
John Keats, in his letter to Benjamin Bailey (March 13, 1818) writes:" Scenery is fine — but human nature is finer." In Angel Voices, beautiful symphonies are heard from the language, metaphors, images and rhythm, all wonderfully penned by the poet. The pristine human soul can be heard loud and clear here, again and again. Hastie consistently keeping the language simple yet elegant, begins with profound wisdom of the ages:
'Sublime moments refracted,
Even if only for seconds,
Caught forever in your soul…'
echoing Keatsian sensibility, looking to capture arresting, fleeting moments of life and render them permanently inspiring through art.
Angel Voices explores all the various hues of life, looking to fully resuscitate human consciousness. It begins in Age Gathers with the poet contemplating the ephemerality of human life, as if a delicate bubble:
            'Be content to love, to dazzle in the light,
            If only for moments…
            And then be gone,
            With gladness in your heart,
            Before the creeping shadows
            Claim too much your sadness at leaving.'
Each and every poem reverberates with positivity, asserting the beauty and ambition of a human spirit that is capable of loving fully, but then also letting go when it is time to do so. We also find a shade of  Samuel Beckett's words here too: "Let us do something, while we have the chance! … Let us make the most of it, before it is too late! Let us represent worthily for one the foul brood to which a cruel fate consigned us!" Hastie very astutely takes his readers too into every fibre and every layer of consciousness, but with the aim of diving into the vast sea of human psyche and bringing us the most radiant of rare pearls to reflect upon. The poet walks us through man's eternal quest to be fulfilled and content, firstly with a simple acceptance of life as it truly is and then revealing how, from this humble base, any individual existence can still go on to become so effervescent.
The poems encourage their readers to believe that, despite the temporal nature of human life, key memories and traces left behind are of permanent and enduring value. These experiences becoming engraved in our hearts, building an aura of gratitude, hope and real joy that gives us some chance of loving and smiling our way through the challenge of our eventual mortal departure. Hastie forever emphasizing how, in the physical realm, the discussion of permanence and non-permanence can be entirely valid, but never in respect of other myriad dimensions. Asserting that whilst everything that paves our way in life will, sooner or later, have to leave us, the essence of these experiences can never be expunged, becoming part of us, part of our enduring spiritual being. What we do with the lessons learnt and sweet moments of intimacy and love lived, is then entirely up to us. And since our level of commitment is only a matter of choice and faith, Hastie tenderly suggests we therefore might as well choose to be grateful than to resent this opportunity. As in When in love the poet underlines this very thought with:
'So that, just as the wise old Shoguns
Chose to,
With their most precious of porcelain vessels,
We too can repair our cracks with gold
And glow again.
Crazed by life,
More beautiful than ever before.'
The poet here is always looking to assert the eternal truth that all spiritual paths devote themselves to – namely " the struggle to be serene" in a world of conflicting and stormy emotions.
In Busy city we are offered the following carpe diem thought:
            'For the briefest, sweetest of moments
            To catch the eye,
            To share a smile,
            To touch the soul of a stranger
            You may never see again.
            This is as it should be.'
There is a seemingly inexhaustible positive spirit that shines through these words, recognizing the potential for an inner harmony that is instinctive. Together with a happiness that is wonderfully accessible to all, without the need necessarily to first scale some vast fortress of academic understanding and/or personal enlightenment. That is a key gift that Hastie's own very special depth of soul, experience and learning seeks to unlock for us all.
Neither does this poet's voice allow us to look away from death or have a euphemistic attitude to life, but to honestly accept the fact that life will soon be gone and therefore why not exercise our choice to still be generous and seek joy whilst we can?  The very titles of the poems in Angel Voices themselves reinforce the crux of his message: What are we… On the high road… The perpetual riddle… Be you…  However beautiful… And still the darkness…  Sometimes illuminations … Life collects… Throughout Hastie invokes the need for us to see him first as a fellow physical presence and then artfully encourages us to begin to resonate and share his personal experience in the undulating, transient world of the spiritual and creative landscape that he seems to navigate so effortlessly.
Angel Voices ends with an astounding poem leaving the readers with a profound thought that shining hope lies in these very footprints of life. As Hastie assuredly convinces us human nature is fallible, yet has an impressive underlying capability to learn and move on – not to be suffocated with guilt, but to be revived by mindfulness, not to be perfect but to understand our imperfections perfectly, not to be arrogant but to have the humility and hope to be better human beings and for a better world.
            So, show me the wonder
            Of all you've seen so far,
            Stretch the day to its limit,
            And let us have no guilt
            Left to waste for dreaming still.
Certainly, the Poet's determination not to be bogged down by the storms of life will keep readers delightfully stimulated and inspired by his contagious optimism. This indeed is truly an 'angelic voice' that offers deeply rich nourishment to any sensitive and seeking soul. For here Hastie has overwhelmingly succeeded in capturing the eternal truth of mankind, by defining its glorious and ongoing hunger to distill something beautiful that death cannot ever capture. And all this is stunningly achieved utilizing common experiences, which will be reassuringly familiar to any of its readers.
Angel Voices creatively provokes us to rethink life, from a different perspective and on a higher dimension, through a certain level of detachment. It traverses the boundaries of cultures, faith and belief systems converging to the confluence where the spirit of humanity meets. This is truly enlightening, inspiring and beautiful lyrical work which captivates the pulse of its readers. Angel Voices is sure to stand the test of time and takes it rightful place in the global pantheons of poetic and philosophic literature
Niveditha Yohana, Research Scholar, University of Mysore February 2014.