New poem – here I am…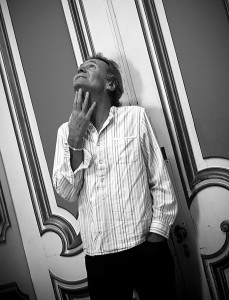 Here I am,
As if to confound myself,
Just as I ever was.
Seemingly little more
Than an excited dervish,
Forever chasing shadows,
Knowing that,
Come what may,
Beauty will continue
To throng around me,
Till I am no more.
What was it I never told you?
For isn't it true that,
Without fear,
We are capable of anything…
The smell of fresh rain,
Like gunpowder on the lawn,
Embellishes the day,
As the summer rips on.
And we can but wonder
As, flawless,
Early morning moisture,
Stranded on a leaf,
Glints in the sunshine.
The world watches
And waits for us, it seems…
As if to suggest tis best
To have an unquiet response
To the nature of things.
So drink deep of your sorrows,
Drink deep of your joy
And then love and live restlessly
For as long as the charged ache
In your spirit allows.