New Poem – Like some flutter…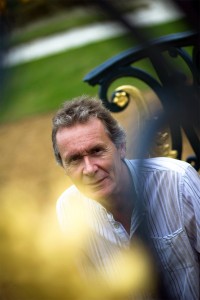 Like some flutter
Of a fishing line,
Whose glistening hook
You've already
Been caught upon,
Don't ever look to
Undervalue suffering
When it comes to visit.
Equal as it is
To any kinder, softer,
Sweeter experience.
For, taken altogether,
This is how
We are nourished,
How we grow into
The glorious spaces
In between.
Till some vital sense
Of mystery
Is at last dissolved,
The sun glints again
Through the forest
And our hearts are captured
In a blaze of  joy
And aching melancholy,
Like a memory of heaven.
From that moment on,
We become seekers.
And see how often
We lay down
To make beauty.
Then let it all go again
Longingly.
Trusting that these,
Our devotions,
Will somehow
Always endure.
With an acknowledgement to Peter Mattheissen