Another new publication set for the Autumn!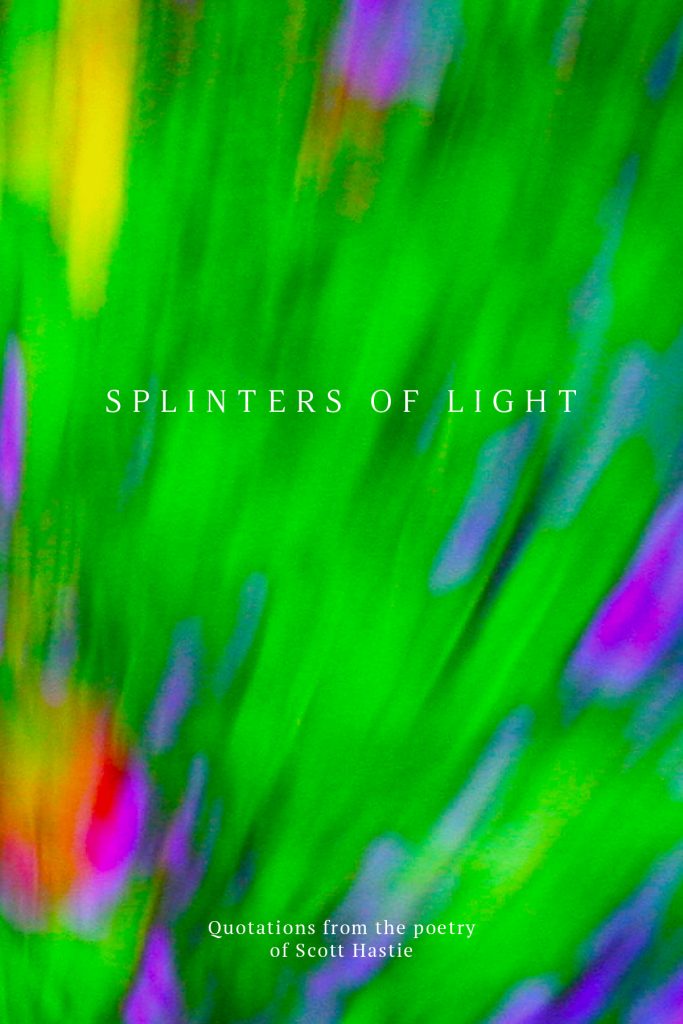 As part of the 30 year anniversary celebrations, Splinters of Light a companion pocket book of quotations, all sourced directly from Scott Hastie's creative writing, was conceived as a beautifully designed, pocket -sized companion volume to his equally imminent first major retrospective collection Timeless. Both new titles designed to further consolidate a record of Scott's creative achievement, resonating as it does already – with so many international literary organisations and quote sites already choosing to feature and celebrate key signature lines from Scott's poetry. All of which makes Splinters an indispensable purchase for any true fan. As well as being a great way to convert many others – especially those who previously would never identify themselves as readers of poetry!
Along with Timeless, Splinters also now due out October 2020 and now available for ADVANCE pre-pub order, either individually, or as part of revised bargain Bundle offers. For more details, simply go to Publications on the Home Page  and then select Purchase Books.