Press Release – Summer 2021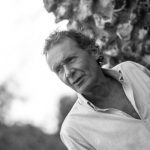 SCOTT HASTIE
Scott Hastie is a successful British born poet and writer, who has been has been commercially published in the UK for over thirty years now. He currently has no fewer than fourteen titles in print, including a novel and eight collections of poetry, all of which also available in e book format.
Scott's current poetry is very much a positive and sparkling affirmation of human potential, with a growing emphasis on spiritual awareness and, in recent years especially, the spiritual tone in his maturing poetic voice is starting to draw increasing acclaim and attention from a worldwide audience, especially in the U.S. Asia & the Middle East.
Given the sudden and unexpected impact made in 2013 by some of his work, first published in the soulful and beautifully designed anthology Meditations, a much more comprehensive collection of all his more recent work, entitled Angel Voices was soon brought forward for publication by Centuria the following year,
Then, only two years later in 2016 and somewhat miraculously, along came Threads… Quickly establishing itself as the signature collection of Scott Hastie's poetry at that time… A real breakthrough volume, since widely translated and published to worldwide acclaim, covering as it does the sheer scale of this stunning poet's sublime creative journey.
Scott then threw himself headlong into an extended period of personal spiritual investigation, the fruits of which eventually arrived in the form of an entirely fresh and significant collection of brand new work, entitled Pranic Poetry, eventually published in March 2020.
Seemingly always destined to be released at the very beginning of the Coronavirus pandemic, this volume really struck a chord with readers all around the world. Hence the accelerated release of his first fully retrospective collection Timeless: the best of Scott Hastie's poetry 1990-2020 and it's companion volume Splinters of Light: quotations from the poetry of Scott Hastie. The planned publication of both these titles soon being advanced by six months, into the autumn of the same year, to help satisfy the ever accelerating international demand for his work.
"It is at times like these that we need the fairest glimpses of hope, rejuvenation and a deeper understanding of the potential to realize our very best – especially in the face of such on-going adversity. Perhaps this is why Scott Hastie's poetry achieves such an impact and is so well received around the world."
"Scott Hastie's writing inspires such clarity of thought, perception and heartfelt compassion for the emotional rainbow that is the human spectrum of existence, shedding multitudes of color and light where otherwise there might have only been storms, darkness, sorrow and pain, all without any real hope of joy and redemption." 
"Timeless is surely an appropriate trademark for some highlights of Scott Hastie's body of work to date. After all, he has produced some of the most gallant and elegant poetry of the 20th & 21st Centuries."
"As in deep prayer, the quotes in Splinters of Light will bring you to the depths within your soul. These are not quotes you can read only once. They will call you to write them and paste them on mirrors and desks as constant reminders of who you really are and the true meaning of your life. These quotes will feed you in places you didn't know you were hungry. A marvellous poetic work."
Interest grew to such a level following the publication of both Timeless and Splinters that it was quickly then decided to also re-issue his two earliest 'Younger Man' collections, Selected Poetry and New Poetry (first published in 1991 and 1995 respectively) as ebooks. Both of which also went on to receive levels of acclaim that only confirmed Scott Hastie's new-found popularity around the world.
Fortunately, it is already very easy to freely dip into Scott Hastie's poetic writing. Samples from his whole back catalogue of poetry are readily available at his highly visual and popular new web site, which freely displays samples of both his already published and latest unpublished work.
As a writer, Scott is very open and likes to encourage maximum participation and feedback from his readers. His web site offers the chance to post comments, both on individual pieces or more generally… The site encourages more general dialogue about writing and Scott offers mentoring services to other creative writers/students around the world.
Scott is also passionate about visiting and learning from other cultures and his web site offers the bonus of featuring many fascinating images and glimpses from his extensive travels around the world.
Features/Photos – contact Centuria – written proposal in the first instance please to centuria@hotmail.co.uk
All rights reserved.
Wikipedia: http://en.wikipedia.org/wiki/Scott_Hastie
Official website: www.scotthastie.com